The Spring Mountains are not just a vibrant part of Humboldt-Toiyabe National Forest, the largest national forest in the lower 48. There are residential communities, a ski resort, private camps, lodging, and the home of the nation's first national cold war memorial. Here you will find links for places to visit beyond the trails and recreation sites.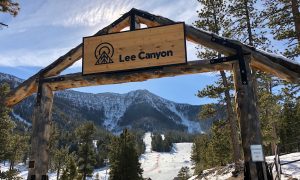 Lee Canyon Ski Resort
Las Vegas's own snow sports resort that also offers a full range of events, summer activities, private event spaces, the Brewin' Burro Coffee Shop, and the Bighorn Grill and Bar.

The Retreat on Charleston Peak
The Retreat on Charleston Peak is a rustic and relaxing pet-friendly property in mid-Kyle Canyon with hotel rooms, a lounge, restaurant, and banquet facilities.

Mount Charleston Lodge
The historic Mount Charleston Lodge is located at the end of Kyle Canyon Rd/Hwy 157, with rustic lodging in 23 log cabins. Unfortunately, the scenic restaurant & lounge suffered a complete loss in a fire mid-Spetember 2021 but there are plans to rebuild.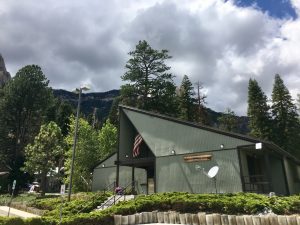 Library
Perhaps the quietest Clark County Library District location, this library has a great selection of classics and local titles.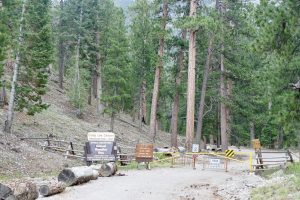 Camp Lee Canyon
An expansive campground with both tent space and cabins, sports facilities, picnic areas, and activity centers available for private rental through Clark County Parks & Recreation.